Nestled in the heart of Ipswich, there's a culinary haven that beckons to those in search of an extraordinary dining experience. Welcome to Carrier's Restaurant at Hintlesham Hall – a place where gastronomy meets elegance, and every meal is a journey of flavours and sensations.
Dining Redefined
Carrier's Restaurant at Hintlesham Hall is more than just a restaurant; it's a testament to the artistry of fine dining. From the moment you step into the elegant dining space, you're transported to a world where every detail, from the exquisite table settings to the impeccable service, is meticulously curated to create an unforgettable experience.
Our delectable menu
The menu at Carrier's Restaurant is a symphony of flavours, crafted by skilled chefs who are passionate about creating dishes that not only tantalise your tastebuds, but also evoke emotions. Using the finest locally sourced ingredients, and many from our very own kitchen garden, each plate is a masterpiece that reflects the creativity and dedication of the culinary team.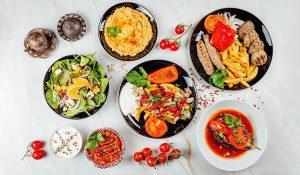 Private Dining Extravaganza
For those seeking an even more intimate and exclusive dining experience, Carrier's Restaurant offers private dining options that are second to none. Whether you're celebrating a special occasion, hosting a business gathering, or simply looking to indulge in a private dinner with loved ones, the restaurant's dining spaces are available for private hire, and provide the perfect backdrop for your memorable moments.
A Feast for the Senses
Dining at Carrier's Restaurant isn't just about the flavours; it's a multisensory experience. The elegant ambiance, the artistic presentation of dishes, the aromas that waft from the kitchen – all come together to create a feast for your senses.
A Wine Lover's Paradise
No fine dining experience is complete without a thoughtfully curated wine list. At Carrier's Restaurant, the wine selection is as impressive as the cuisine. With an array of carefully selected wines that complement the menu's offerings, you can elevate your dining experience by pairing your meal with the perfect glass of wine.
Unforgettable Celebrations
Whether you're marking a milestone or simply savouring a moment of luxury, Carrier's Restaurant is the ideal setting for unforgettable celebrations. From romantic dinners to family gatherings, the restaurant's ambience and culinary prowess add an extra layer of magic to every occasion.
Savour the Experience
If you're in search of a dining experience that provides timeless class and elegance, Carrier's Restaurant at Hintlesham Hall is an absolute must-visit. The fusion of exceptional cuisine, refined surroundings, and impeccable service creates a dining experience that lingers in your memory long after the last bite.